Heber Valley Corridor Public Comment Period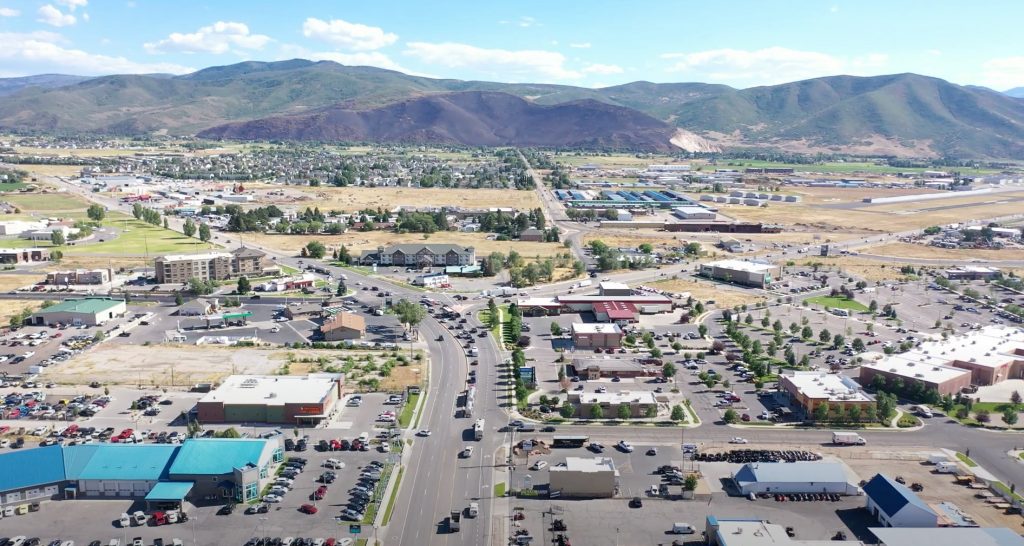 UDOT is conducting a study to evaluate potential transportation solutions to improve mobility through the Heber Valley and the operation of U.S. 40.
The Heber Valley Corridor Environmental Impact Statement (EIS) project team has reached the next milestone in the process, which is the Notice of Intent (NOI) being published in the Federal Register (which is a daily journal of the federal government containing notices, proclamations, federal regulations and other information) to officially begin the EIS process. The filing of the NOI also initiates a scoping period, which provides another opportunity for public input.
The project team has been working on data collection and analysis the past several months, including travel demand modeling, analyzing traffic conditions and evaluating roadway conditions. This data was used to develop a draft purpose and need and draft alternative screening criteria for the EIS. The purpose and need of a project defines the goals and objectives that the study will address, and identifies the existing and future conditions that need to be changed. It drives the environmental study process because it lays a foundation for the types of alternatives to be developed and analyzed. The screening criteria will be used to screen potential alternatives. The Draft Purpose and Need Technical Report and draft screening criteria are posted on the project website for public review and comment.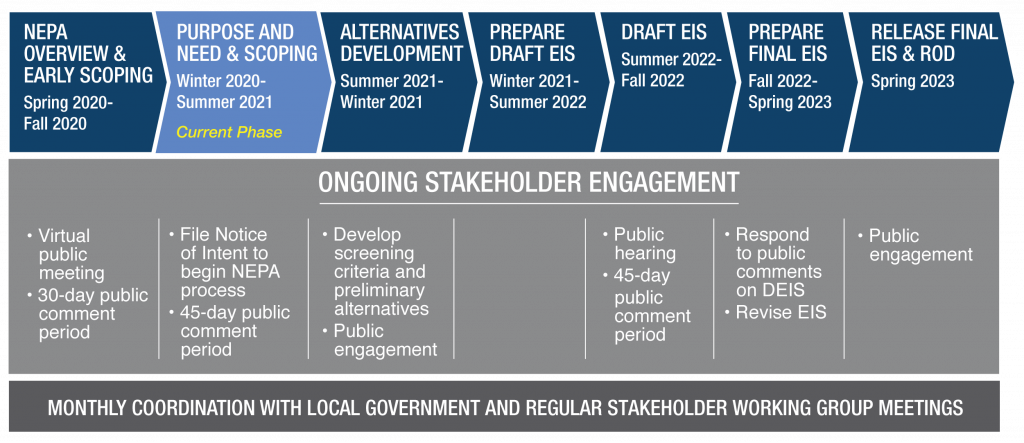 UDOT is holding a public comment period to solicit input on the scope of the EIS, draft purpose and need, and alternative screening criteria from April 30 through June 14, 2021.

Comments sought by UDOT during the scoping comment period include specific comments to the proposed action and draft purpose and need of the project, appropriate information that could be pertinent to analysis of environmental effects, identification of significant issues, draft screening criteria, and identification of potential alternatives.

A public meeting is not planned at this stage of the process — UDOT held a virtual public meeting during the early scoping phase on Aug. 27, 2020, which informed the development of the purpose and need that will be available for review and comment. The project team presented updates to the Heber City Council on May 4, the Wasatch County Council on May 5, and the Wasatch County Interlocal meeting on May 26.

Comments may be submitted through the website hebervalleyeis.udot.utah.gov, email hebervalleyeis@utah.gov, voicemail, or by sending a letter. Please visit hebervalleyeis.udot.utah.gov for more information.

Tags: Heber Valley Corridor, Heber Valley EIS