Adopt / Sponsor a Highway and Volunteer Highway Clean Up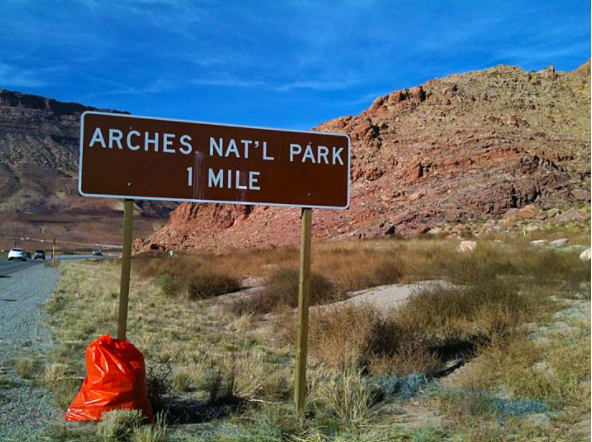 Volunteer groups help free up state workers to complete tasks like fixing potholes and repairing roadway safety features
---
Adopt A Highway – Suspended
UDOT has suspended the Adopt A Highway Program; however, volunteer groups may perform one-time litter clean-up events that are coordinated through UDOT's regional offices. To plan or request an event, please fill out the form below with the required group information. Please allow a minimum of two (2) weeks for UDOT to process a request.
Contact Information and Volunteer Group Sign Up Form
To sign up, fill out the form and contact one of the appropriate coordinators listed below by geographic region.
Contact designated person for the region you selected.
Volunteer Group Litter Clean-up Details
The Department of Transportation (UDOT) will provide litter bags, collect the bags you fill and also provide safety instructions. The group must acknowledge the hazardous nature of the work and agree to assume full responsibility in the event of an accident or other incident involving death or injury to members of the group or others, along with property damage that results from negligence or intentional conduct on the part of any member of the group by signing a waiver. UDOT considers Group members to be covered under the Volunteer Government Workers Act (

Utah Code 67-20

)

The Group Agrees to:
Sign Volunteer liability waiver for the activity.
Pick up litter during daylight hours
Coordinate efforts with the UDOT regional representative at least two weeks prior to the arranged date and time for litter clean-up.
Obtain the required supplies for litter clean-up from UDOT during regular business hours. Unused supplies shall be returned to UDOT within one week after the litter clean-up date
Utilize volunteers/participants that are a minimum of 14 years old
Adult supervision is required for groups which include minor children (age 14-17)
Each Group must obtain parental consent for each minor child volunteer. At least two adults should be present at all times while minor children are working
Conduct a safety meeting for all Group volunteers/participants prior to any litter clean-up activities
Provide additional documentation of the Group name upon request
---
Sponsor A Highway
UDOT has the Sponser A Highway Program as a way for private businesses to contract with certified vendor to clean up portions of highways.
The Sponsor a Highway Program is a no-cost to the state contract that allows private companies to sponsor a Contractor to maintain segments of eligible roadway. The Contractor will install a standard sign along each sponsored roadway segment with the corresponding sponsor's logo attached to the sign.
Check out our Sponsor (Contractors)
Adopt A Highway Maintenance Corporation Website
Sponsor Contact Information
info@adoptahighway.com
800-200-0003
Sponsor A Highway Contact Information
For more information about UDOT's Sponsor A Highway Program contact

Cj Connor, Project Manager cconnor@utah.gov
Related Links
Currently Available and Sponsored Roadway Segments
List of all roadway segments organized by Routes within UDOT Regions currently available and sponsored on Utah's highways.
List of sponsored roadway segments, with number of litter bags picked up in the previous month.