New Interchanges Opening this Summer!
The new U.S. 89 interchange at 200 North in Fruit Heights/400 North in Kaysville will be open to traffic by Monday morning, August 2.
This interchange is the first of four to be built over U.S. 89 and marks a major project milestone. This will eliminate one traffic signal on U.S. 89 which has been a major contributor to congestion on this route. Approximately one mile of U.S. 89 was also reconstructed at a lower depth near this location. The interchanges at Oak Hills Drive and Gordon Avenue will open later this summer, along with an additional two miles of reconstructed highway.
The U.S. 89 travel lanes will remain narrowed and in a temporary configuration while the bridge at Nicholls Road is constructed. The speed limit will remain 55 mph. Some finish work at the interchange remains through 2021, but all major traffic movements and access will be available.
Project OverviewThe U.S. 89 project will improve safety and mobility on U.S. 89 and at connections with local cross streets by:
widening U.S. 89 to three lanes in each direction from Main Street in Farmington to State Route 193 in Layton.
adding interchanges – bridges over U.S. 89 with on/off ramps – at 200 North/400 North, Oak Hills Drive, Gordon Avenue and Antelope Drive;
adding bridges over U.S. 89 at Nicholls Road and Crestwood Road.
and completing a 3-mile extension of the existing Gordon Avenue to connect it to U.S. 89
The project will also improve connections between U.S. 89 and Main Street, S.R. 193 and Interstate 84. Some sections of new frontage road will be constructed to improve access to existing frontage roads and local streets. This will help local traffic access the new interchanges and crossing efficiently. The frontage roads will include shared shoulders that will also function as a parallel bicycle route.
Project Impacts
In 2020, the U.S. 89 project team is working to relocate over 150 miles of utilities across the corridor. Earthwork is ongoing as crews begin creating the new drainage ponds, highway ramps and east side frontage road alignment. The focus of work in 2020 is near 200 North/400 North in Fruit Heights, Oak Hills Drive and Gordon Avenue, although work is occurring throughout the project area.
Impacts to travel on U.S. 89 can include shoulder closures, nighttime and weekend lane closures, one-way traffic operations on local side streets and frontage roads, intermittent driveway access interruptions and increased activity from construction equipment and trucks. U.S. 89 is now closed to pedestrians and bicycles.
Area-specific impacts can be found on the "Construction Impacts" tab above, in the project email updates and on Facebook.
Contact Us
The project team sends regular email updates about project impacts and planned activities. To sign up please visit our Contact Us page, call us at 888-752-8789 or email us89@utah.gov. More information can also be found by joining our Facebook group.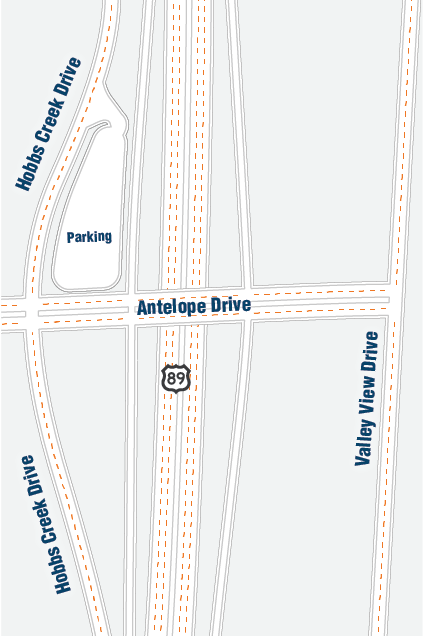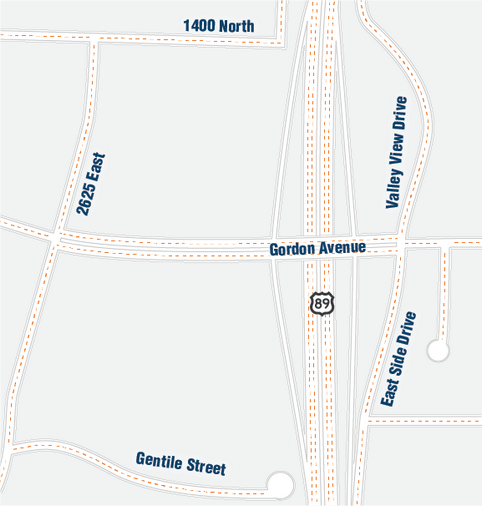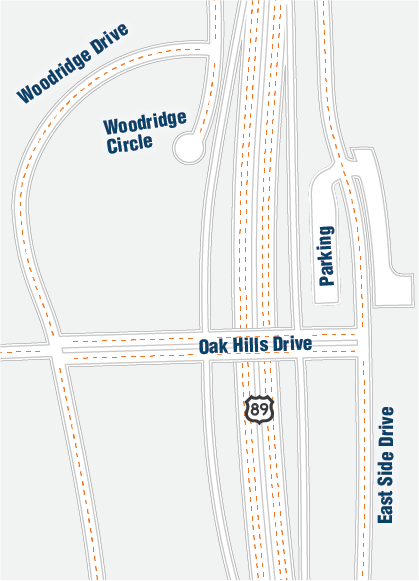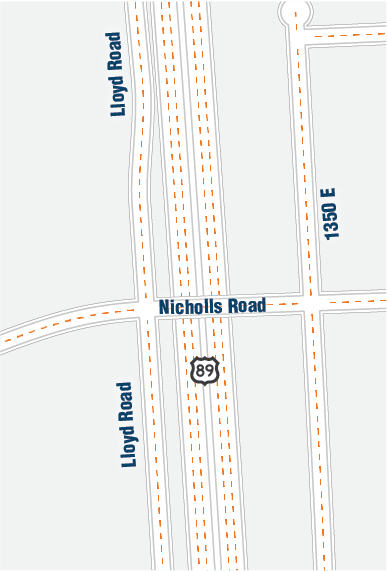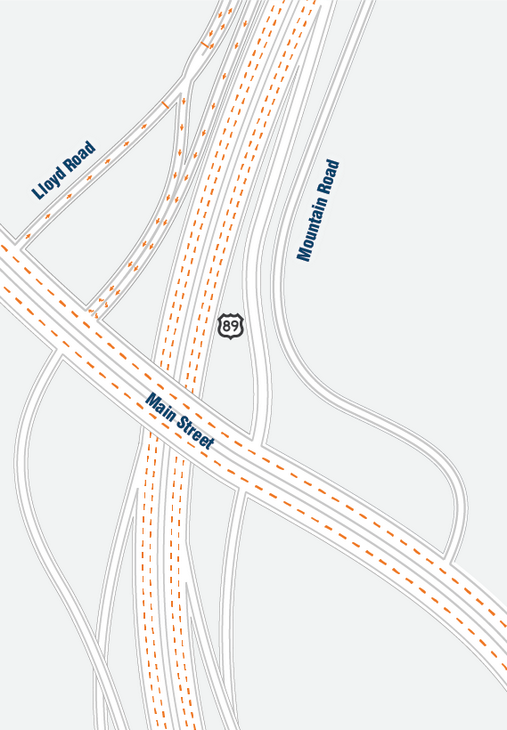 Hover over or tap a circle on the map for a detailed view.