Weather Impacts
When you have the wettest winter in the past 70 years, it's a good idea to be prepared for flooding as the weather starts to warm up. As part of the US-89 project, new storm drains have been installed for the highway and new frontage roads, as have culverts to carry existing creeks and springs under the highway. We have also built several detention ponds, designed to slow the flow of stormwater and runoff (not hold or store it) as it drains west toward the Great Salt Lake. Our crews have cleared storm drain inlets and we are prepared for the snowmelt within our work zone.
Make sure you are prepared for the runoff as well. Visit https://floodhazards.utah.gov/property-owners/ to see if your home is located in a floodplain and for tips on how to prevent potential flood damage. And if you are aware of any significant obstructions in stream channels, contact Davis County Public Works so they can be removed Main (801) 444-2230 or After Hour Emergencies (801) 451-4150.
Check out what the project has completed through June 2022!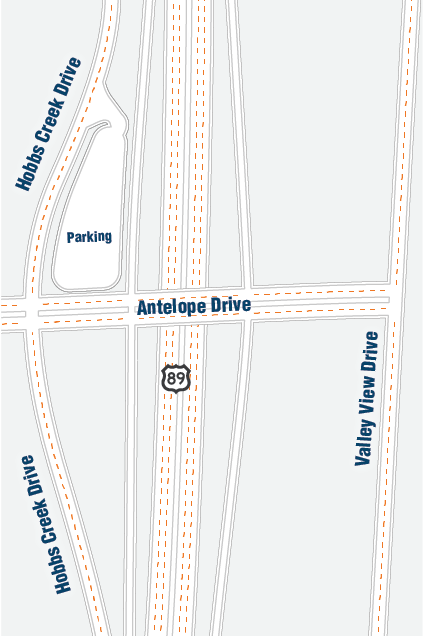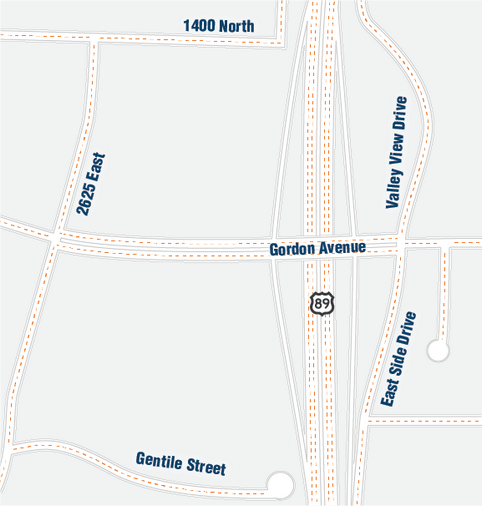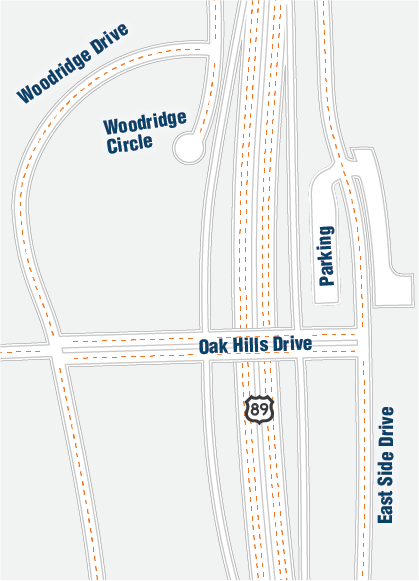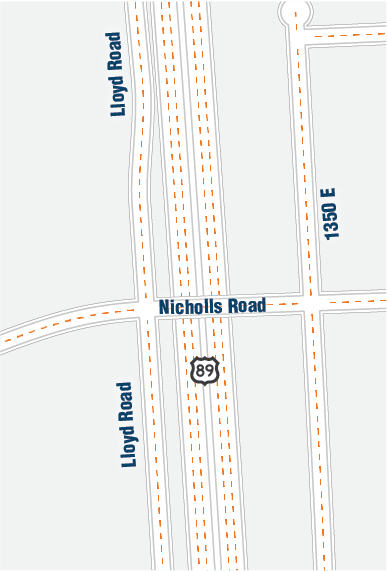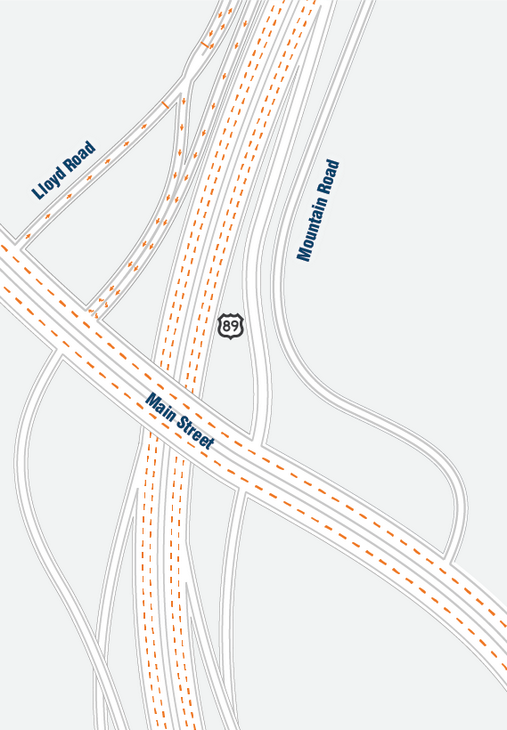 Hover over or tap a circle on the map for a detailed view.
The project has opened has opened four new interchanges at Antelope Drive, Gordon Avenue, Oak Hills Drive and 400 North and one new bridge at Nicholls Road. The last remaining bridge at Crestwood is planned to be opened in early June.
400 North                                                                                                                                     
Oak Hills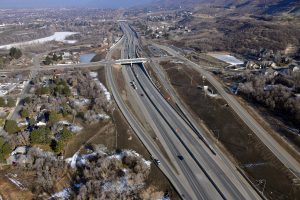 Gordon Avenue
Antelope Drive
Nicholls Road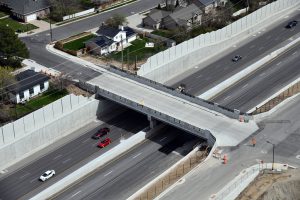 Project Overview
The U.S. 89 project will improve safety and mobility on U.S. 89 and at connections with local cross streets by:
widening U.S. 89 to three lanes in each direction from Main Street in Farmington to State Route 193 in Layton.
adding interchanges – bridges over U.S. 89 with on/off ramps – at 200 North/400 North, Oak Hills Drive, Gordon Avenue and Antelope Drive;
adding bridges over U.S. 89 at Nicholls Road and Crestwood Road.
and completing a 3-mile extension of the existing Gordon Avenue to connect it to U.S. 89
The project will also improve connections between U.S. 89 and Main Street, S.R. 193 and Interstate 84. Some sections of new frontage road will be constructed to improve access to existing frontage roads and local streets. This will help local traffic access the new interchanges and crossing efficiently. The frontage roads will include shared shoulders that will also function as a parallel bicycle route.
Area-specific impacts can be found on the "Construction Impacts" tab above, in the project email updates and on Facebook.
Contact Us
The project team sends regular email updates about project impacts and planned activities. To sign up please visit our Contact Us page, call us at 888-752-8789 or email us89@utah.gov. More information can also be found by joining our Facebook group.