UDOT, Granger-Hunter Improvement District and Cedar City Partner to Save $500,000

October 22, 2014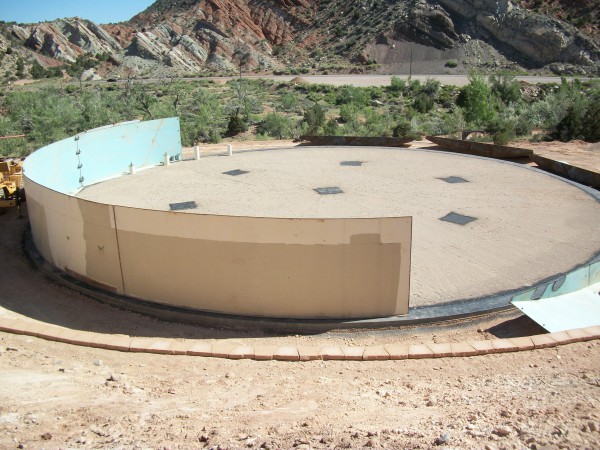 The Utah Department of Transportation (UDOT) and Granger-Hunter Improvement District (GHD) worked together to relocate to Cedar City a 2 million gallon water tank that was moved to make way for the Mountain View Corridor (MVC). By recycling existing resources, UDOT, GHD and Cedar City saved taxpayers $500,000.
While UDOT was preparing for the phase of construction on the Mountain View Corridor from 5400 South to 4100 South in West Valley City. The project needed to relocate an older, steel water tank near 4300 South. The water tank held 2 million gallons of water that proved to be too small for the growing area. UDOT and GHD worked together to build a new, 4 million gallon concrete water tank and built it in the neighborhood adjacent to the future roadway.
Instead of disposing of the old water tank material, UDOT and GHD researched ways to re-use it. Cedar City was in need of a new water tank and contacted UDOT. The water tank was dismantled and transported to its new location for reassembly.
"We are always looking for ways to create positive outcomes during the construction process," said Joe Kammerer, MVC Project Director. "This is a great example of government and utility companies working together to save taxpayer money."
MVC will eventually be a 35-mile freeway from I-80 in Salt to Lehi Main Street.
If you would like to learn more about the Mountain View Corridor project, visit udot.utah.gov/mountainview. To learn more about Granger-Hunter Improvement District, visit www.ghid.org. To learn more about Cedar City, visit www.cedarcity.org.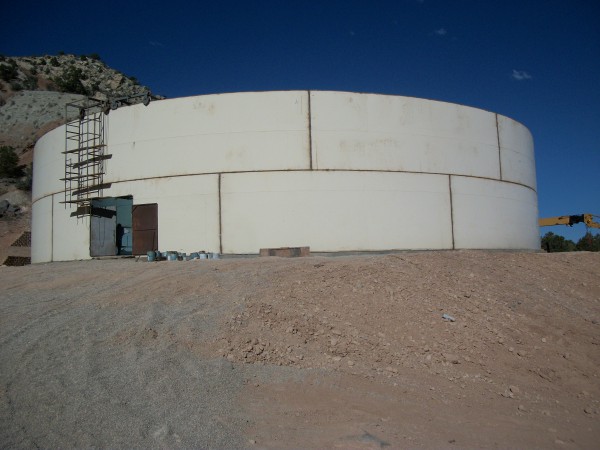 Tags: Mountain View Corridor, MVC