Traffic Data
UDOT traffic data is provided by two groups at UDOT. Visit the group page to access.
Traffic statistics include Annual Average Daily Traffic (AADT) and Vehicle Miles Traveled (VMT). Due to the large amount of statistically significant calculations and reporting regulations, this data typically takes several months to prepare.
UDOT's Traffic Management Division manages two data sources: Point sensors and aggregate probe data.
Raw and aggregated speed, volume and classification data in 5-minute bins for all Traffic Monitoring Station (TMS) sensors on UDOT roads. Data is available within five minutes using the Freeway PeMS website. See training videos for additional information.
Statewide speed, travel time, delay and reliability data are available through the ClearGuide website. Data is available with 20 minutes. Access is restricted to UDOT projects. See training videos for additional information.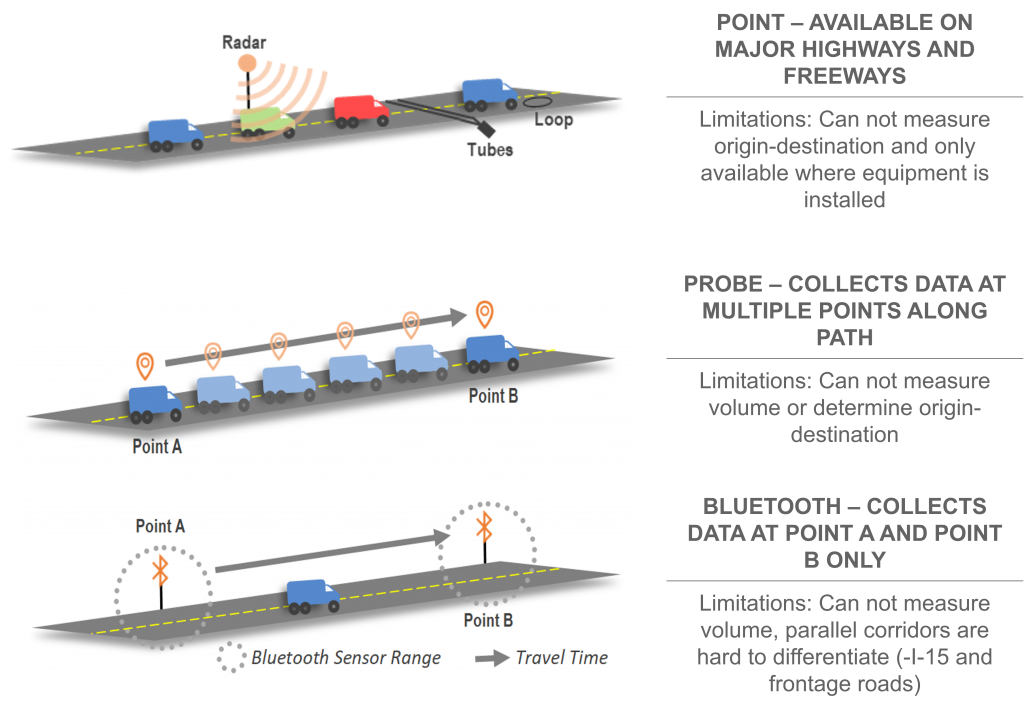 Click here for additional information on traffic data collection