Public Involvement Resources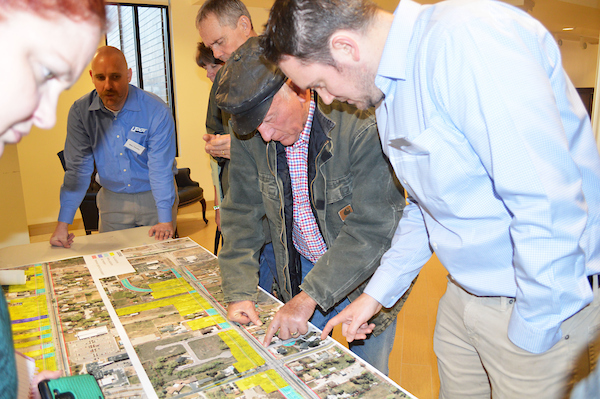 Public Involvement Resources
The UDOT Public Involvement Team, including UDOT communications professionals and their trusted consultants, strive to keep the general public, community leaders and local businesses informed of transportation issues in their area. The tools below are provided to help Communications Team members with this important task.
If you have questions about any of these tools please contact the UDOT Communications Division central office.
UDOT Branding, Resources, Guides, and Plans
UDOT Style Guide
– Guidelines for using the UDOT brand across visual and written communications.
Public Participation Plan
– Information to help outline UDOT's efforts and recommendations for involving a wide range of Utahns in engagement opportunities.
Social Media Strategic Plan
– Objectives, strategies, and tactics for UDOT's use of social media.
Social Media Guidelines
– Specific details on how UDOT uses social media including suggested topics, guidance for sharing and responding, QC/QA process, and how to request a new social channel.
UDOT Logos
– UDOT's official logos including division logos as well as the main logo and its approved alternates. Use these logos in conjunction with the guidelines provided in the UDOT Style Guide.
UDOT Presentation Templates
– Various blank presentation options available for download and use.
Study and Project Set Up and Branding
Project Outreach Planner (POP)
– The POP was developed to help study and project teams determine the level of public involvement needed.
Please note that for full functionality you should download the document. The browser version is not able to complete the calculation.
Construction Communication Kit
The first part of this document, UDOT Standard Style Guide, has been replaced by the UDOT Style Guide, which provides guidelines for using the UDOT Brand across visual and written communications.
The UDOT Projects Extended section has guidelines for implementing the UDOT Brand on studies and projects as well as information about email updates and full-freeway closures.
The last sections of the kit include training about UDOT Traffic, which will help project teams understand how to add project information and alerts to the UDOT Traffic website and app.
Civil Rights and Title VI Project Evaluation
– This form will help study and project teams identify ways the project will meet Civil Rights requirements.
Study and Project Website and Email Address Request Form
– Study and project teams should complete this form to obtain access to UDOT website and email resources.
UDOT Traffic Website Quick Reference
– Steps for entering project information and alerts on the UDOT Traffic website and app.
Level One Project Assets
– ZIP file containing asset files for studies and projects with a Level 1 Pop Score including business cards, fliers, and press releases.
Brand Extension Assets
– ZIP file containing template files for studies and projects with a POP Score Level 2 – 5.
Civil Rights and Title VI
Additional Project Resources