Civil Rights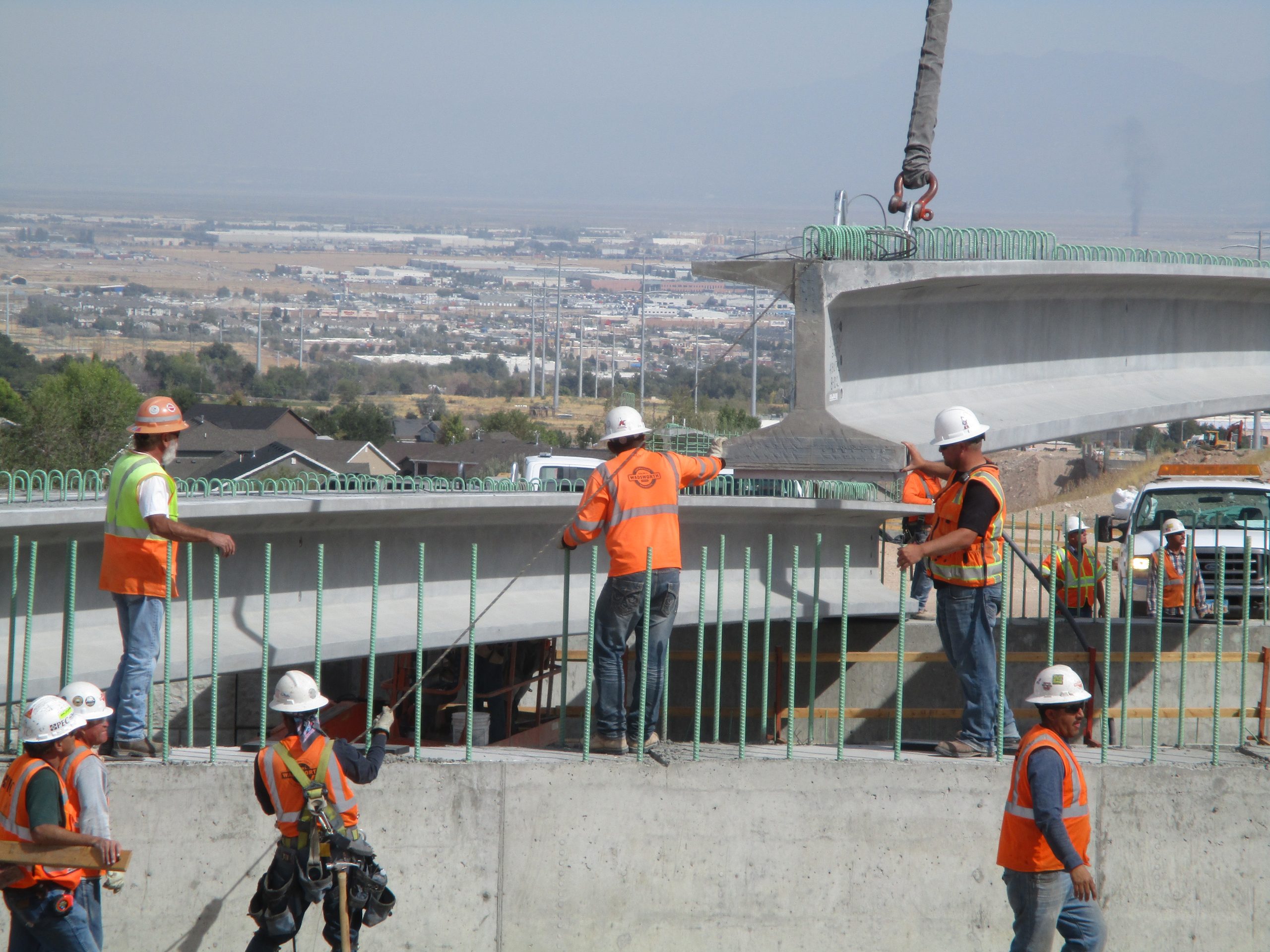 Civil Rights Mission Statement
The mission of the office of civil rights is to implement, administer, and promote an active, ongoing civil rights program as required by Federal Highway Administration (FHWA) regulations in the Title VI, on-the-job training (OJT), contract compliance, and disadvantaged business enterprise programs. We foster and promote the highest professional standards for all our customers' needs. We render objective, fair, and timely decisions.
Civil Rights – Federal-Aid Projects
Federal-Aid Projects Forms
Civil Right Complaint Forms
Civil Rights Training
Civil Rights Training Links

Civil Rights Training Links:
Disadvantage Business Enterprise (DBE)
DBE Information


DBE Policy Statement

It is the policy of the Utah Department of Transportation to take all necessary and reasonable actions to ensure that Disadvantaged Business Enterprises (DBE) as defined herein shall have reasonable opportunity to participate in the performance of contracts financed in whole or in part with US Department of Transportation (DOT) funds.

Objectives

The objectives of this policy are to:

– Ensure nondiscrimination in the award and administration of DOT assisted contracts;
– Create a level playing field on which DBEs can compete fairly for DOT assisted contracts;
– Ensure that the DBE program is narrowly tailored in accordance with applicable law;
– Ensure that only firms that fully meet eligibility standards are permitted to participate as DBEs;
– Remove barriers to the participation of DBEs in Federal aid contracts;
– Assist the development of firms that can compete successfully in the marketplace outside the DBE program; and
– Provide appropriate flexibility in establishing and providing opportunities for DBEs.

Responsibilities

Implementation of the DBE Program is accorded the same priority as compliance with all other legal obligations incurred by the Department in financial assistance agreements with DOT.

– The Civil Rights Manager shall be the DBE liaison officer, who shall have direct, independent access to the Executive Director concerning DBE program matters. The Civil Rights manager shall be responsible for implementing all aspects of the DBE program. Adequate staff will be assigned to administer the DBE program.
– The Resident Engineer or the Consultant Engineer is responsible for supervision of the DBE participation covered by the Contract.


DBE Methodology
UDOT has developed the Disadvantaged Business Enterprise (DBE) goal for Federal fiscal years 2022-2024. The final DBE Goal and Methodology Report can be found below.
DBE Methodology and Goal
Project Specific DBE Methodology
FTA DBE Methodology
UDOT is currently developing a three-year Disadvantaged Business Enterprise (DBE) Methodology and associated goal for the Rural Public Transit team's Federal Transit Administration (FTA) program. Please visit the
Rural Public Transit Team webpage
for more information.
DBE Resources - Downloads and Helpful Links
Equal Employment Opportunity (EEO) / Labor Information
EEO Bulletin Board Posters
Title VI & ADA (Non-discrimination)
The Utah Department of Transportation (UDOT) is committed to achieving full compliance with Title VI of the Civil Rights Act of 1964, Civil Rights Restoration Act of 1987, Section 504 of the Rehabilitation Act of 1973 (Section 504), the Americans with Disabilities Act of 1990 (ADA), and all related non-discrimination laws for both highway construction (FHWA) and transit (FTA). Through its policies, assurances and procedures, UDOT makes every effort to ensure that no person is excluded from participation in or denied the benefits of any UDOT program or activity on the basis of race, color, national origin, sex (FHWA), or disability.
Civil Rights Compliant Disposition Procedures
Civil Rights - Forms, Downloads and Other Resources
Business Quick Links
Contact Us