Construction Management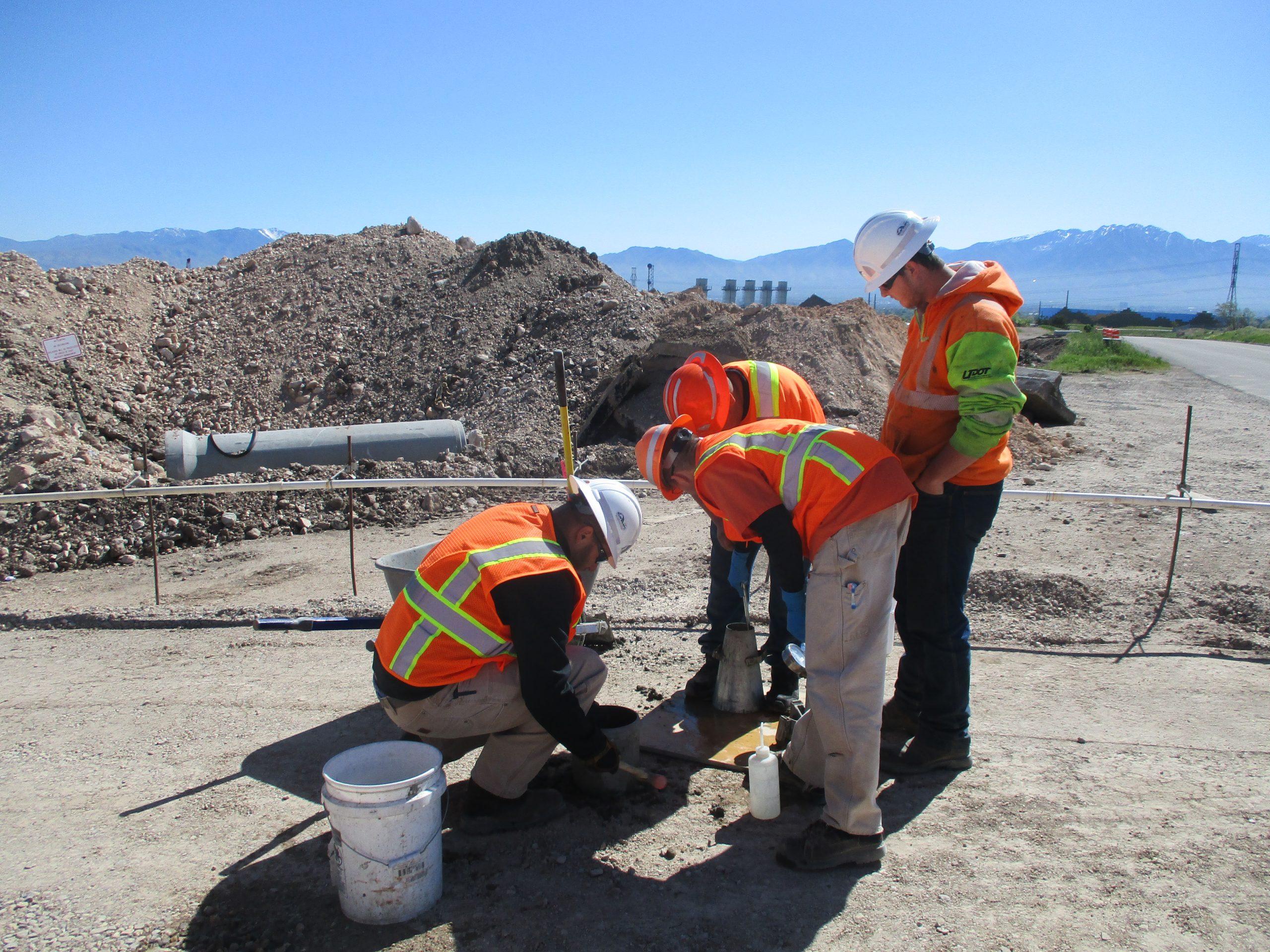 Construction Manuals and Forms
Construction Manuals & Forms
Revision Memoranda

Revision memoranda establish interim revisions to policies, procedures, practices and technical requirements. The Construction Division issues memoranda as needed to ensure that manuals and requirements remain up to date and appropriately reflect changes in needs and direction.

Subscribe to the Department E-mail Notification List for Consultant Services to receive notice at time of distribution.
Inspection and Testing (I&T)
Inspectors Guide (PDF Downloads)
Inspection Forms & Checklists
Barrier & Crash Cushion Checklists
Partnering
UDOT has provided the following list of consultants to conduct and facilitate partnering workshops for any UDOT-sponsored project. All facilitators listed below have completed the UDOT/AGC Partnering Training. Only these facilitators listed below may be eligible for Facilitators on UDOT Projects.
Partnering Facilitator Resources
Facilitator Requirements:
The facilitators responsibilities include conducting workshops in accordance with the Utah Department of Transportation / Utah Association of General Contractors Partnering Field Guide 2009. This includes using the UDOT's formal rating / evaluation program. The services include providing pre-workshop interviews with key project staff to determine workshop approach; workshop facilitation; meeting minutes; and comprehensive reports that include a project charter. Partnering facilitators work with project crews to assist the group in focusing on common problems and goals, create an environment of openness and trust, strive to build consensus and commitment on all topics and to ensure the team is using all elements of the partnering concepts as described in the Partnering Field Guide. The facilitator shall be impartial with no vested interest in the project outcome. Facilitators will only be added to the UDOT Partnering Facilitators list when they have completed one of the following:
Completed UDOT's Partnering Training
Had their experience / qualification verified and approved through resume submission by the AGC/UDOT joint Partnering Committee.
Resumes of individuals with a minimum of five years of design and construction experience in the transportation industry, should be submitted to Chris Dilley at cdilley@utah.gov. The Following Facilitators are approved to provide FORMAL and SEMI FORMAL Partnering Facilitation.
PDF Downloads:
Partnering Field Guide
– (1.8MB File)
GASB
Project Development Dashboards
Helpful Links
Business Quick Links
Contact Us