UDOT Cottonwood Canyons Sticker Program

September 21, 2022
October 20, 2022 – February 28, 2023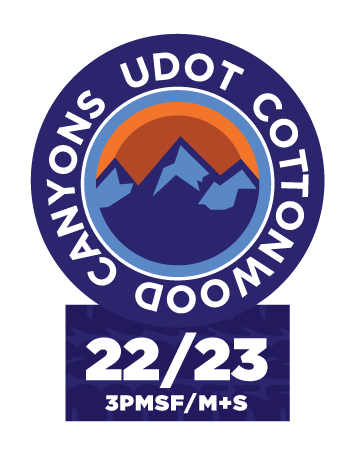 The UDOT Cottonwood Canyons sticker program is a winter safety, preparedness and education program specifically designed for the Cottonwood Canyons. The goal of this program is to increase vehicle safety and preparedness by pre-inspecting vehicle tires for winter driving conditions in advance of drivers traveling in the canyons.
The sticker program is free of charge, completely voluntary, and will run from October 20, 2022 to February 28, 2023. Stickers are NOT REQUIRED to drive Big or Little Cottonwood Canyon. If a vehicle's tires/traction devices meet the requirements, a sticker is placed on the windshield as a way of recognizing that the vehicle has proper traction devices for traveling in the canyons when the Traction Law is in effect.
UDOT is currently seeking 10 tire-inspection partners to expand the Cottonwood Canyon Sticker Program. By increasing the number of inspection locations, UDOT hopes to further increase program participation to encourage vehicle safety and preparedness in the canyons this winter. Interested businesses must fill out this Google Form before Monday, October 3, 2022 to be considered.
If a business is interested in participating in the sticker program, it must meet the following requirements for partnership:
Fill out and submit the Google form no later than Monday, Oct 3, at 9am. The first 10 tire shops to fill out the Google Form will be contacted to begin partnering with UDOT on the sticker program.
Meet with UDOT for a one-hour sticker program training and orientation between October 4 – 14.
Work within Google Forms & Spreadsheets for sticker program data collection and the inspection process.
Sticker program participants must NOT be charged for the inspection of the tires as part of the sticker program.
Inspect tires and distribute stickers to those that meet the requirements of the program, free of charge.
Tire companies must NOT collect sticker program participant information for marketing purposes if the participant is only there for the sticker program and does not expressly give consent.
The deadline to express interest is Monday, Oct 3, 2022 at 9:00am!
Google Form link to express interest
For more information, please visit the UDOT Cottonwood Canyons website.