Drowsy Driving Experiment

August 8, 2013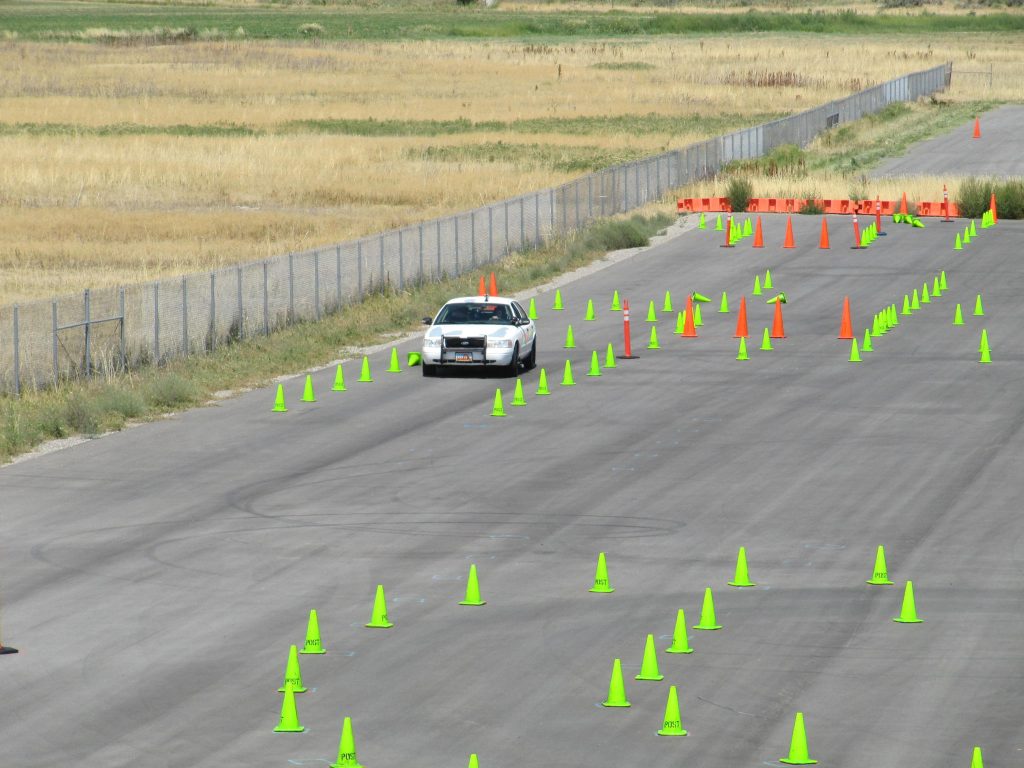 It's 4 a.m. While most Utahns are still fast asleep, four people, each with very different lives, all have one thing in common…they're struggling to stay awake. Nate Davis is a businessman and father of four. Kylie Lalumia is a brand new mom. Lindsey Tait is 17 years old and has a busy social life. Ben Winslow is a reporter for Fox13 News. In each of their cases, it wouldn't be unheard of to go with very little sleep.
Fast forward ten hours. This group has now been up for 30 hours or more…and they're going to get behind the wheel. Sound dangerous? It is. That's the point.
On Wednesday, August 7, UDOT and the Department of Public Safety held a media event to demonstrate the effects of drowsy driving. Nate, Kylie, Lindsey and Ben were invited to test their skills on DPS's driving range. Each had to navigate through a field of cones as they tried to back up, change lanes, make sharp turns, and parallel park. How well did each driver do? Let's just say it's a good thing the obstacles were cones and not kids.
"Oh my gosh," said Kylie as she ran over another cone.
"It's a lot tougher to concentrate," Nate said as he spun the steering wheel. "Interpreting what's coming next is what's getting me."
Ben, who has a high-paced job where he jumps from story to story and is constantly tweeting, admitted the lack of sleep definitely slowed him down. He said, "It was difficult to just think. My cognitive skills were delayed…everything was just delayed because I was so tired."
"I didn't realize how many cones I had knocked down until you go back and look," said a surprised Lindsey. "If I was on the road, I don't know how many cars I would have hit. People are out there. It's crazy to think about."
What's really crazy to think about is that driving drowsy can be just as dangerous as driving drunk. In fact, being awake for 20 hours is equal to a blood alcohol concentration of .08%, which is legally drunk and leaves you at a much higher risk for a crash. A drowsy driver often displays the same symptoms as a drunk driver; blurred vision, slow reaction time, and weaving in and out of lanes.
So far this year, at least 8 fatalities in Utah have been attributed to drowsy driving…and there may be more. The problem is these types of crashes are difficult to identify because the driver is often alone and there are no blood tests that show fatigue. While UDOT and UHP work hard to make our roads as safe as possible through engineering and enforcement, the driver is ultimately responsible for their own safety and those around them.
"Driving is difficult," Sgt. Matt Smith with UHP says. "It takes a lot of focus and mental ability, and unfortunately when people are so tired, it goes right along the lines of impaired drivers."
Nearly everyone is guilty of driving drowsy, but most people don't realize how dangerous they actually are. Here's something to think about. You are at risk of getting in a crash if:
You are driving longer than 2 hours without a break
You are driving alone
You are driving at night
You got 6 hours of sleep or less the night before
You're working or going to school more than 60 hours a week
You've been drinking or taking medication
The best thing you can do to make sure you're not putting yourself and others at risk is planning ahead and getting enough sleep, especially if you'll be doing a lot of driving the following day.

If you do find yourself nodding off, having difficulty focusing, blinking excessively, yawning repeatedly, and especially drifting out of your lane, tailgating or hitting rumble strips…it's your responsibility to get off the road. Turning up the radio or rolling down your window is not going to cut it. Those things don't work. You need to pull over and switch drivers, take a short nap, get out of the car and stretch or walk around or even find a safe place to sleep for the night.

Nate, Kylie, Lindsey and Ben all said their drowsy driving experiment was eye opening for them…and we're hoping it will open the eyes of other drivers and maybe save lives.

Tags: Department of Public Safety, Drowsy Driving, highway safety, Zero Fatalities