I-15 Technology Corridor Receives Award for Active Transportation Connections

September 21, 2021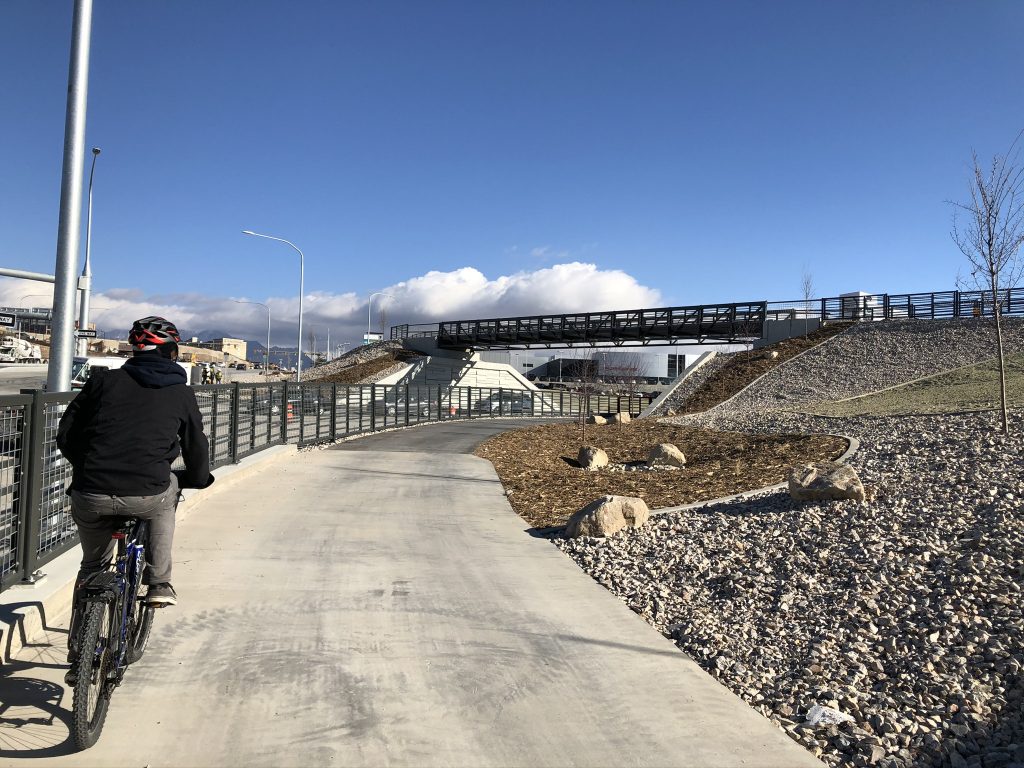 The border of Salt Lake and Utah Counties has earned the nickname "Silicon Slopes" to echo its counterpart in northern California's Bay Area. Home to dozens of tech start-ups, medical, and office complexes, it has attracted major companies like Adobe Software, eBay and even an NSA data center. 
Due to the explosive population and commercial growth in the area, UDOT invested $415 million to not only expand I-15 but also to enhance quality of life for both residents and businesses by improving the connections to existing multi-use trail systems, bike lanes and area transit.
These active transportation (pedestrian and bicycles) elements were key to the overall success of the I-15 Technology Corridor project. Prior to construction, active transportation in the area had been poor with at-grade sidewalk crossings and minimal connectivity to existing trails. Through extensive analysis and collaboration with multiple agencies, an active transportation network with shared-use paths parallel to the frontage roads and other streets with safer crossings was created through the use of pedestrian bridges and undercrossings.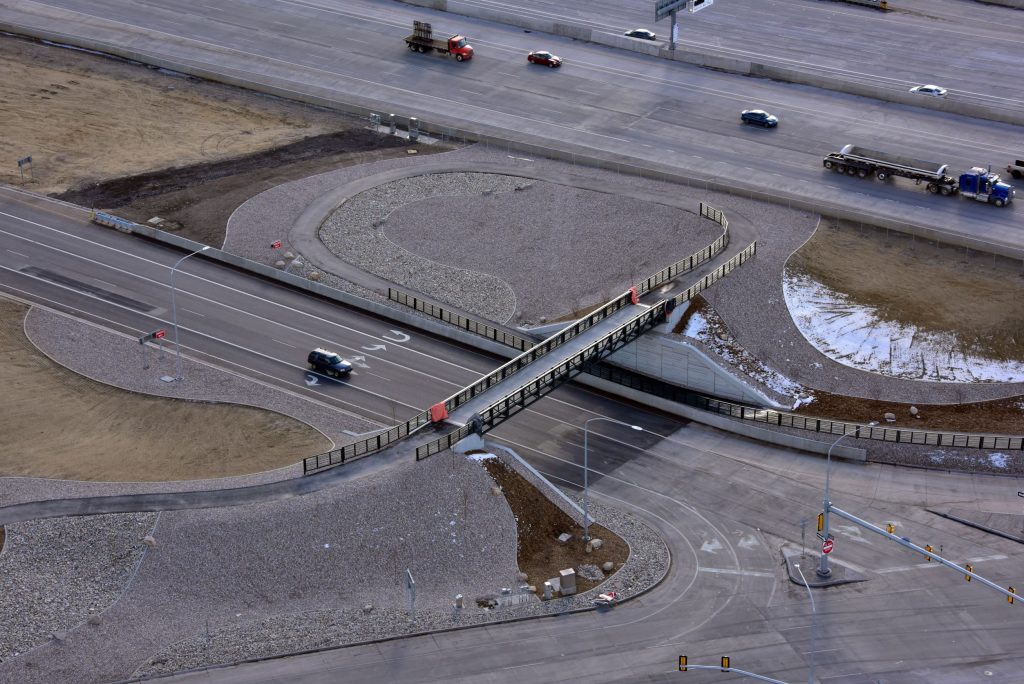 "The Tech Corridor project was much more than just a transportation project for motor vehicles. Along with it, we now have a great looped bike and pedestrian path on each side of the freeway. This will allow easier commuting to our employment center by alternate modes of transportation. It will also serve recreational users, and allows bikers, walkers, and joggers to tie into the extensive surrounding network of trails including the Murdock Canal Trail, Jordan River Parkway Trail, and the Southern Rail Trail," said Kim Struthers, Lehi City Community Development Director. "A key component to the looped trail system are the grade separated crossings at the I-15 at the S.R. 92 interchange, Triumph Blvd. and State Street that allow people to get across the freeway and major arterial roads in a much safer and comfortable way."  
The completed project has enhanced the well-being of communities in Salt Lake and Utah Counties by being able to accommodate growth, continue to provide multi-modal/active transportation options that allows UDOT to maintain its promise of "Keeping Utah Moving."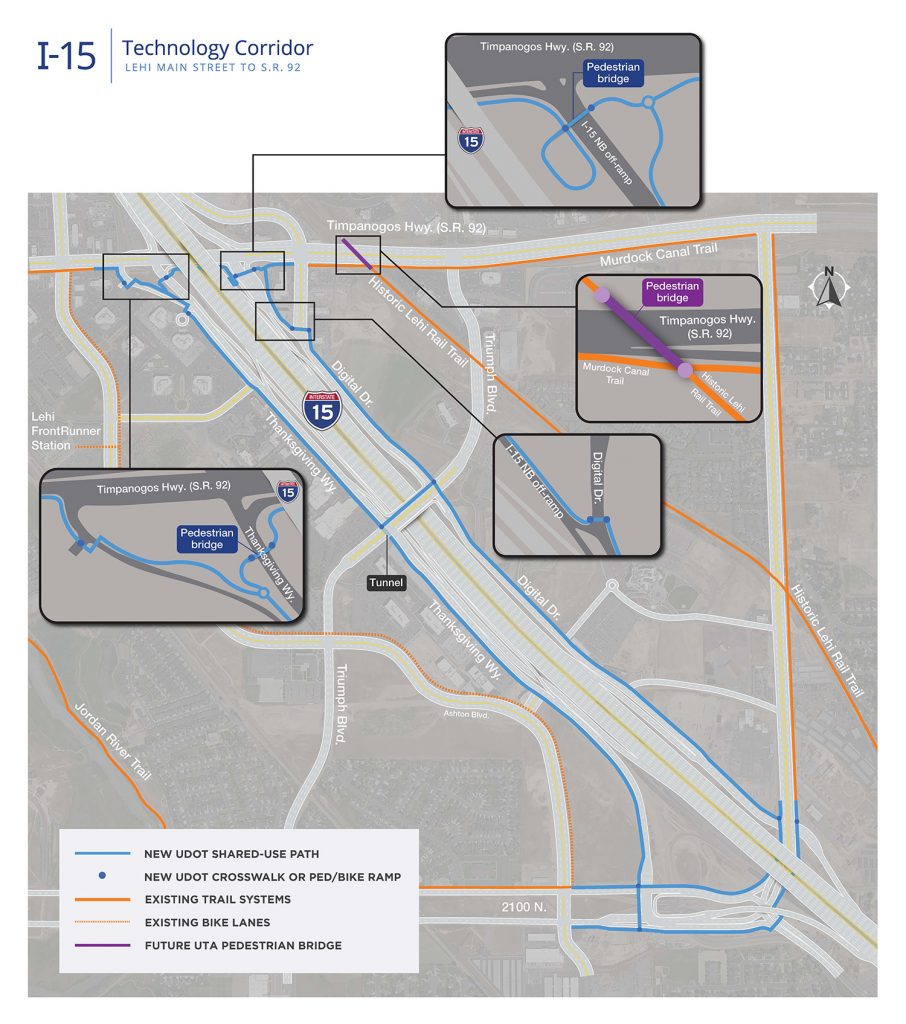 Tags: active transportation, Tech Corridor