UDOT and DPS urge motorists to go 'back to basics' for summer

May 24, 2023
Zero Fatalities shares basic road rules reminders ahead of the "100 Deadliest Days"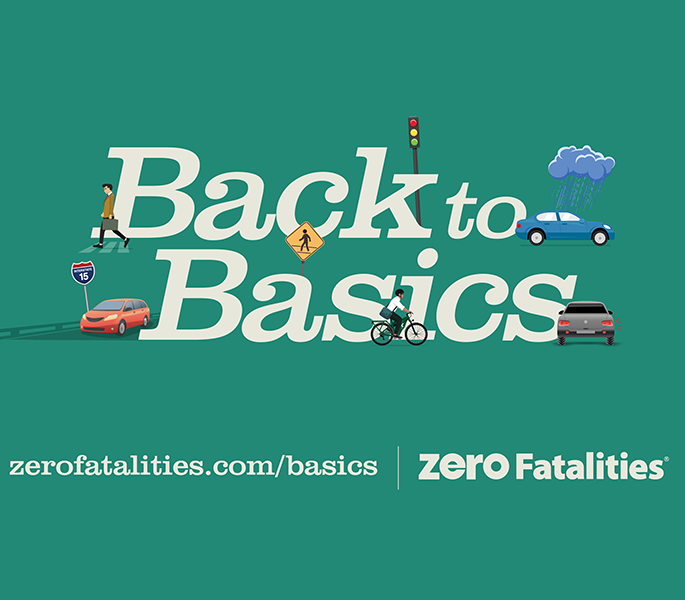 The Utah Department of Transportation (UDOT) and Department of Public Safety (DPS) are urging motorists to stay safe on Utah roads with a new Zero Fatalities "Back to Basics" campaign.
This new campaign was announced before Memorial Day, a huge travel holiday for many Utahns, to remind travelers to prioritize safe driving. The time period between Memorial Day Weekend and Labor Day is known as the "100 Deadliest Days" when road fatalities nearly double compared to the rest of the year. The top four leading causes for all crashes on Utah highways are following too closely, failing to yield right-of-way, driving too fast for the conditions, and making unsafe lane changes/failing to keep in the proper lane.
Do you remember the basics? Test your knowledge with the online quiz at zerofatalities.com/basics.