UDOT Cottonwood Canyons Sticker Program

November 1, 2023
November 1, 2023 – February 28, 2024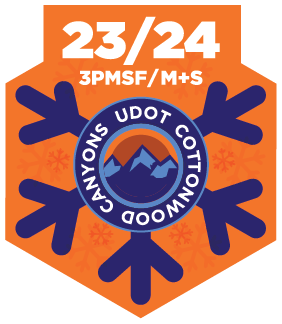 The UDOT Cottonwood Canyons sticker program is a winter safety, preparedness and education program specifically designed for the Cottonwood Canyons. The goal of this program is to increase vehicle safety and preparedness by pre-inspecting vehicle tires for winter driving conditions in advance of drivers traveling in the canyons.
The sticker program is free of charge, completely voluntary, and will run from November 1, 2023 to February 28, 2024. Stickers are NOT REQUIRED to drive Big or Little Cottonwood Canyon. If a vehicle's tires/traction devices meet the requirements, a sticker is placed on the windshield as a way of recognizing that the vehicle has proper traction devices for traveling in the canyons when the Traction Law is in effect.
For more information, please visit the UDOT Cottonwood Canyons website.