UDOT snow plow operators are ready for winter

November 16, 2023
With winter on the way, today we showcased its 2023-2024 snow removal fleet. UDOT's snow operations team includes 650 full­-time plow drivers, 138 seasonal employees and 80 construction staff with CDL licenses who can drive snowplows. 
The department is responsible for clearing and maintaining more than 24,000 lane miles of road across the state, including all interstates, highways and state routes. To accomplish this, UDOT uses:
567 snowplows
36 TowPlows (which allow one truck to clear several lanes at one time)
104 trucks with double wings
12 snowblowers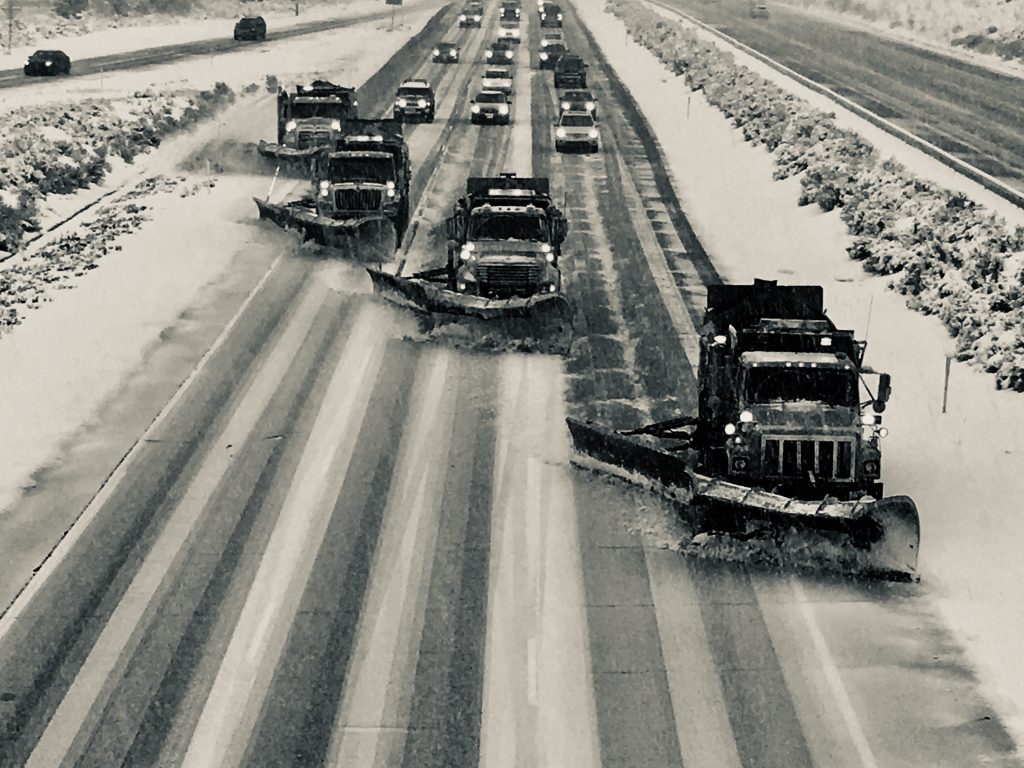 On average, Utah experiences more than 25 winter storms annually, at a rate of about $1 million per storm for cleanup. UDOT's snow operations budget is $30 million per winter season.
UDOT snowplow drivers plowed through a historic snow year in Utah in 2022/2023, with 5,365,234 miles plowed (enough to plow a road around the world 215 times). The state spent $21 million on salt to clear Utah's roads (Utah uses 500,000 cubic yards of salt on average every year).
On SR-210 in Little Cottonwood Canyon alone, there were 34 full canyon closures, and 98 avalanches hitting the road. Snow plow operators at UDOT's Cottonwood Canyons shed had their work cut out for them all winter long to keep that route open.
"Keeping people safe by keeping our roads clear is our top priority this winter," UDOT Area Supervisor Jake Brown said. "Winters in Utah are intense, and it takes a dedicated workforce to go out there everyday and face these intense winter conditions."
Even with all this equipment, UDOT needs the public's help to make sure they can plow the roads safely and efficiently. UDOT urges drivers to be safe around snow plows this winter:
Give snowplows room to work.

A snowplow operator's field of vision is restricted. You may see them, but they don't always see you.
Don't tailgate.
Watch for sudden stops or turns.

Use extreme caution when passing a snowplow

Never pass a plow on the right side, or shoulder of the road
Never pass a snowplows cloud, which is created with a snowplow is in operation and throwing snow

Plan extra time.

Snowplows travel below the posted speed limit, so be patient and allow plenty of time to get to your destination.