Aeronautics News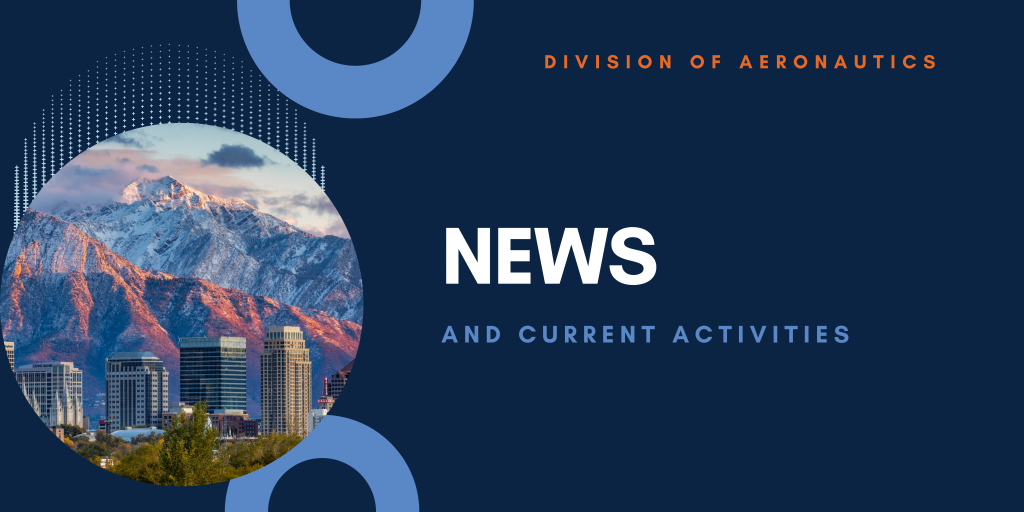 ---
40 Years of Service – Craig Ide Honored for Career at UDOT
Craig Ide, Aeronautics Engineer and NPIAS Asset Manager, achieved his 40 year milestone as an employee of the Utah Department of Transportation this year. UDOT's Executive Director, Carlos Braceras, presented Craig a commemorative award at the Division of Aeronautics to honor his storied career. Craig is a Pilot and dedicated member of the state's airport team. He has overseen development of Utah's aeronautics structure for decades and has had an immense impact on the success of the state's air economy. Congratulations on a remarkable career!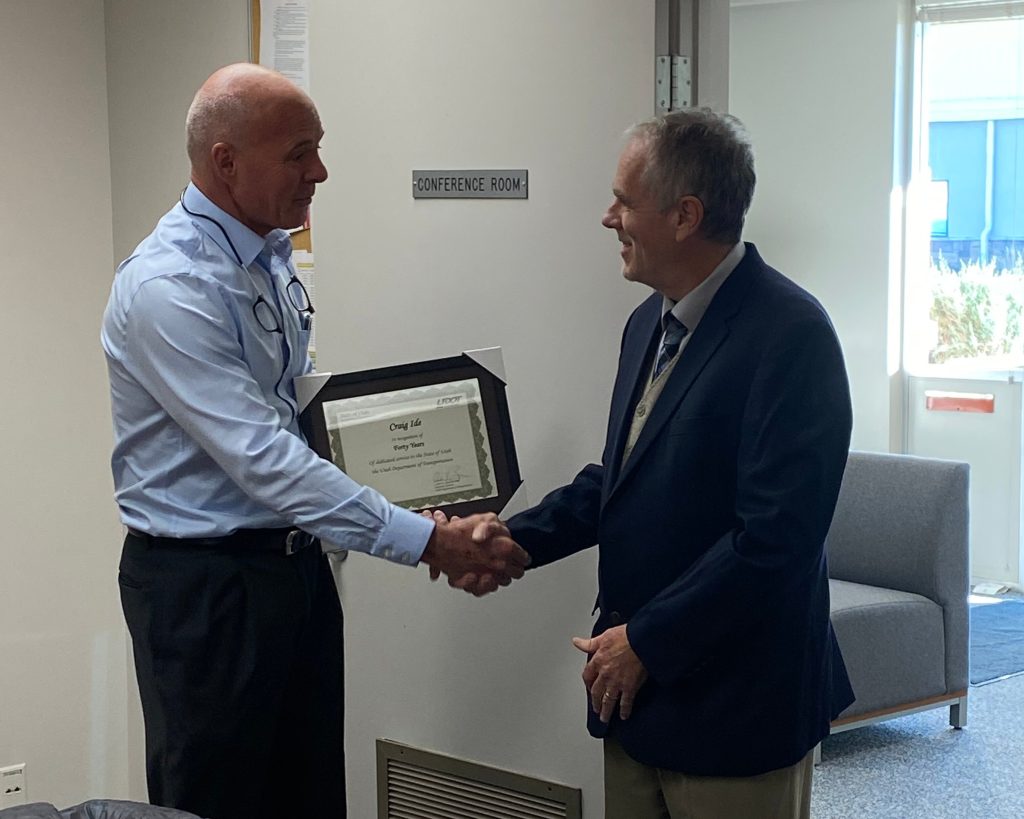 ---
Futures of Aviation Conference 2022 – UC Berkeley
Jared Esselman, the Director of Aeronautics, was recently invited to share public sector perspectives on advanced air mobility (AAM) at the Future of Aviation Conference at UC Berkeley. Utah is at the cutting edge of integrating AAM into our aviation strategy and focuses on finding sustainable applications for this emerging technology. We are proud to have Jared represent us on the national stage!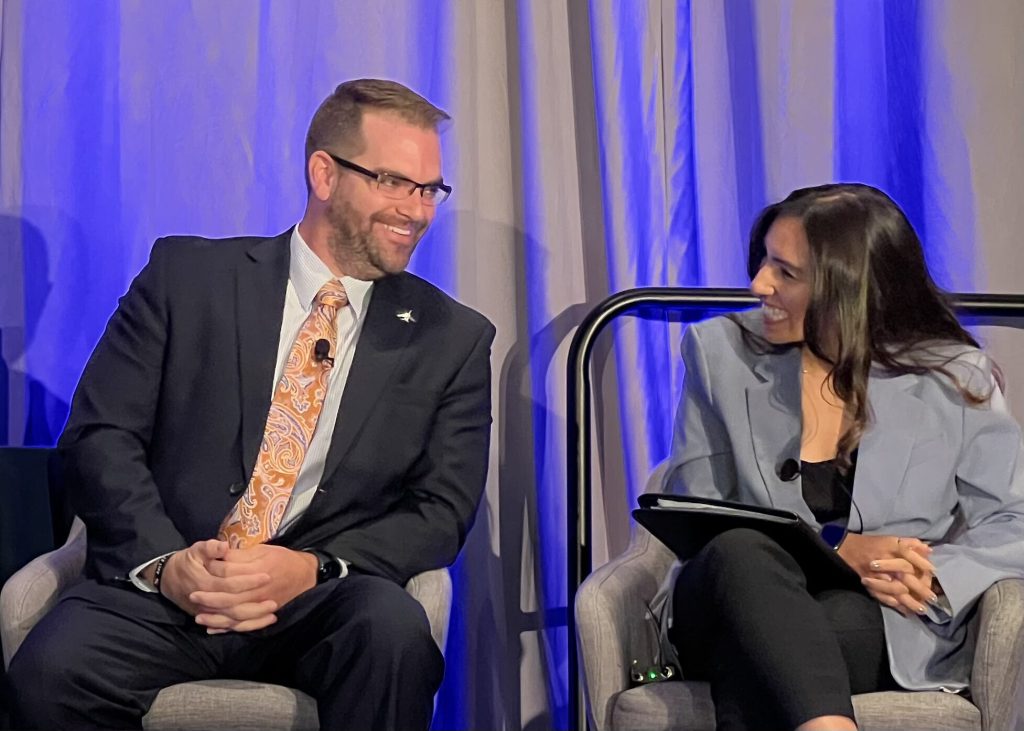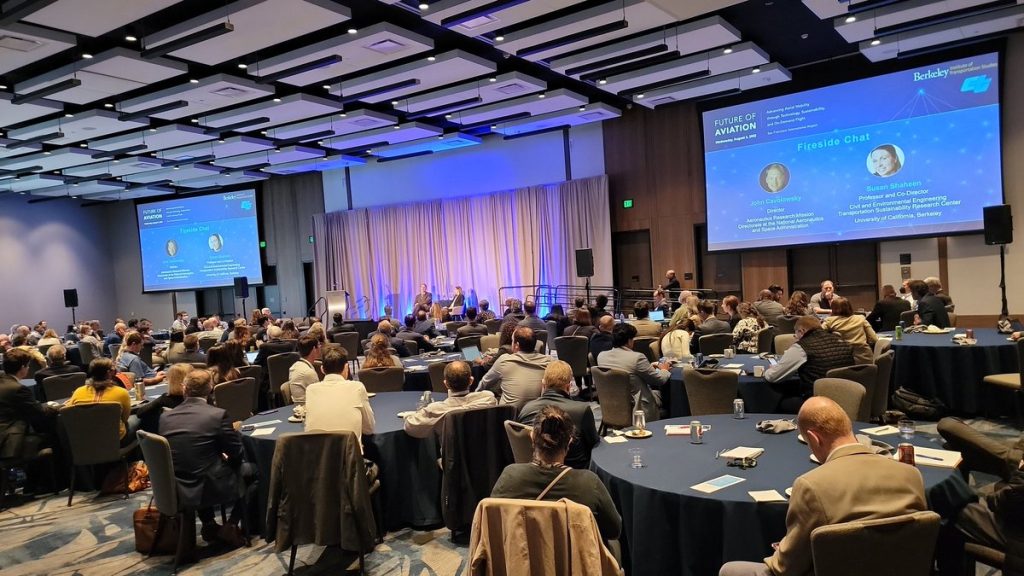 ---
Utah Aeronautics Conference – 2022