UDOT Incident Management Team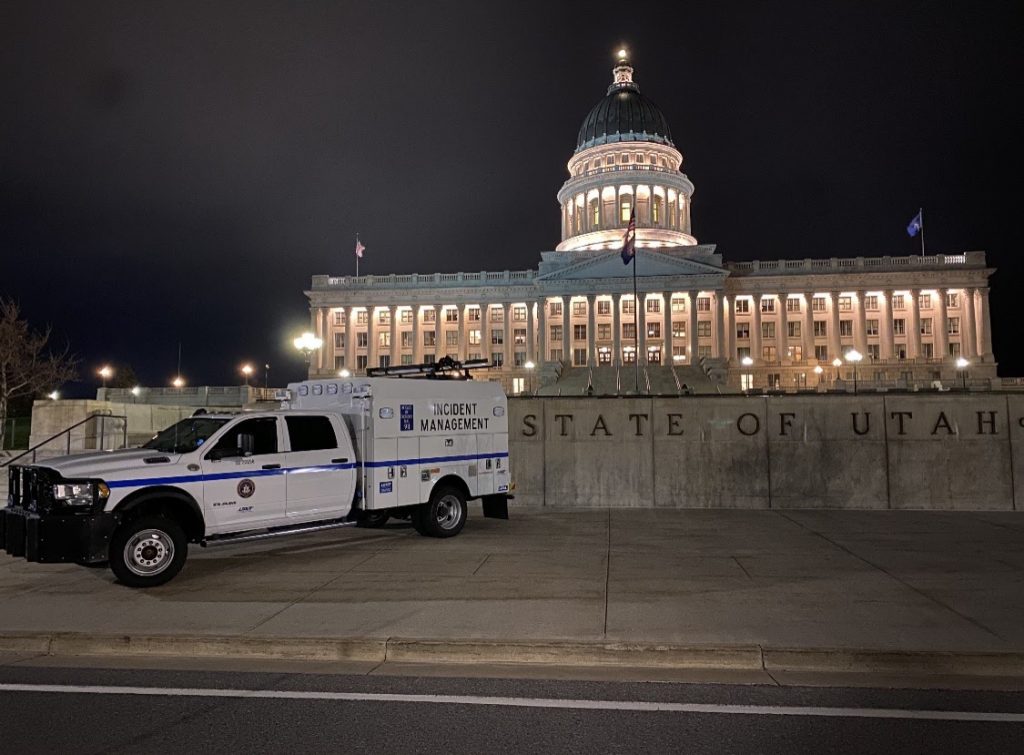 Alert Today - Alive Tomorrow
ABOUT US
Since 1992, Utah Department of Transportation's Incident Management Team (IMT) has provided assistance to thousands of motorists on Utah's highways. Our goal at UDOT is to KEEP UTAH MOVING and the Incident Management Team does exactly that. We have 22 full time Incident Management trucks with the majority of our coverage on the Wasatch front in Salt Lake, Utah & Davis counties and one truck in St. George.
Our trucks are on the interstate 24/7 to give motorists peace of mind when you experience the unexpected. We are ready and equipped to help. Our primary focus is to keep traffic flowing on Utah's highways. Although we are employed by UDOT & not law enforcement the Incident Management Team works very closely with the Utah Highway Patrol, providing traffic control for traffic accidents, and other major incidents that interrupts traffic flow. When we are not helping with traffic accidents, our members are patrolling the interstate searching for motorists that may be experiencing trouble. We are prepared to assist you to get you safely back on the road.
If you require emergency assistance call 911
If you are on the freeway and experience a flat tire, mechanical failure, stalled in traffic, or on the shoulder, DIAL 911 immediately. Please remain in your vehicle with your seatbelt on & an emergency vehicle will be dispatched immediately to provide assistance.
Our Services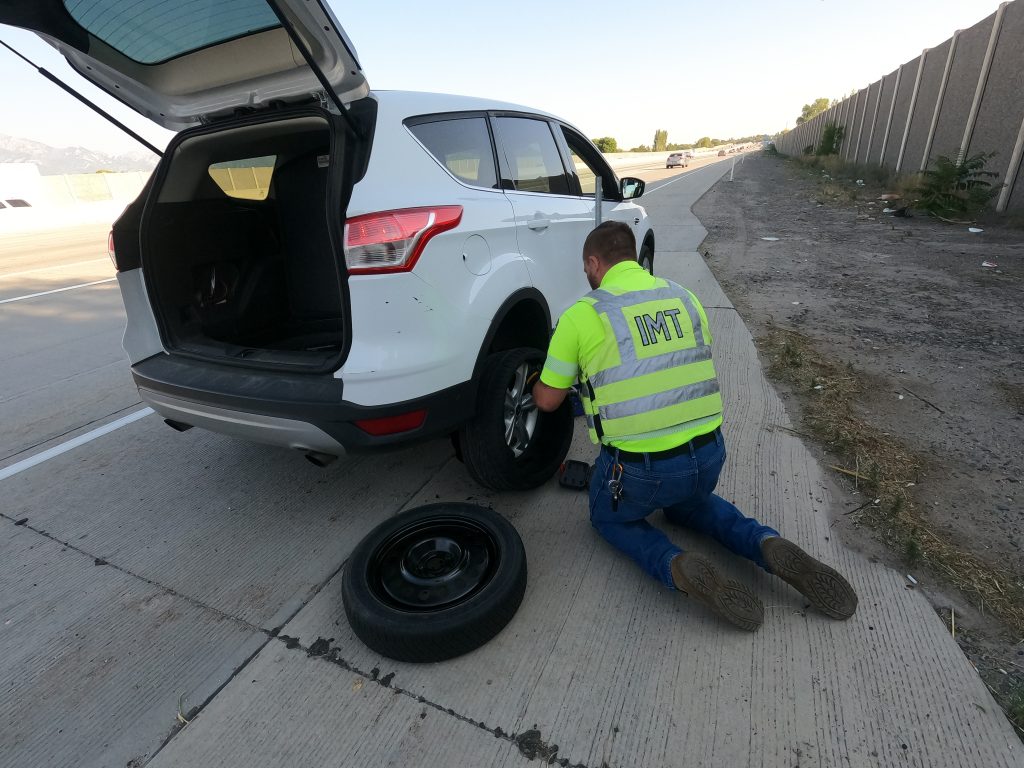 Our team is able to reduce the time a traffic incident is causing congestion. This effectively reduces traffic backup from such incidents as well as reducing the number of secondary crashes from the traffic back up.
If the traffic incident is not something that our team can remove from traffic we can assist motorists to navigate that incident with better traffic control.
Our team is able to assist motorists stranded on the highway and help the public be safer in dangerous situations.
Our team is trained as a first responder agency.
If you are interested in a career with our team, please click here and search Incident Management Specialist.
To contact our team
UDOTIncidentManagementTeam@utah.gov
Incident Management Team (440 KB PDF File)