UDOT Incident Management Team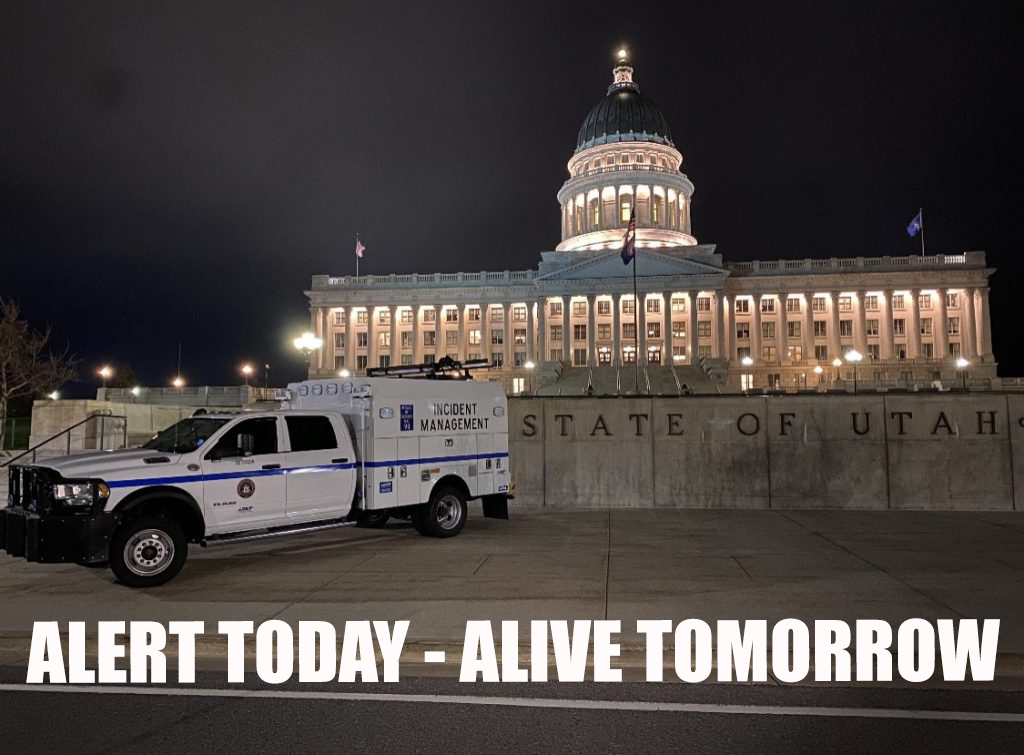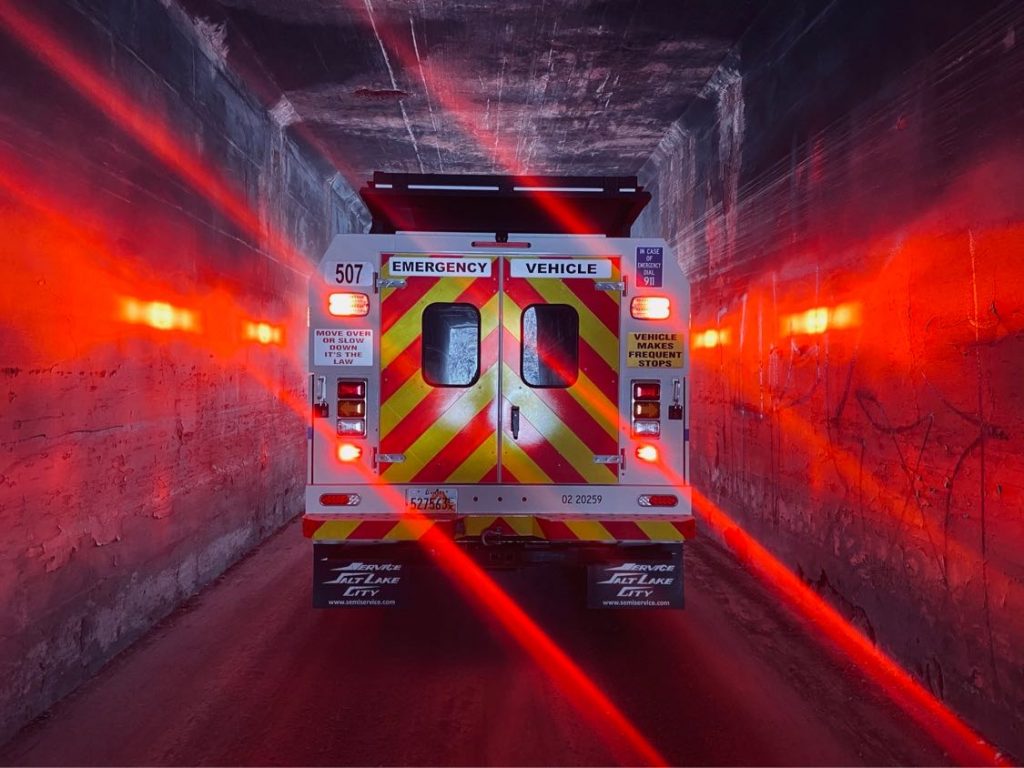 About IMT
Since 1992, the Utah Department of Transportation's Incident Management Team (IMT) has provided assistance to hundreds of thousands of motorists on Utah's highways. UDOT's goal is to KEEP UTAH MOVING and IMT does exactly that with 25 full time incident management trucks covering the Wasatch Front and one truck in St. George.
The trucks are on the road 24/7 to give motorists peace of mind when they experience the unexpected. IMT is ready and equipped to help and their primary focus is to keep traffic flowing. Although IMT is employed by UDOT, and not law enforcement, they work very closely with all first responder agencies by managing incident scenes and providing traffic control for crashes and other major interruptions to traffic flow. When they are not assisting with crashes or incidents, IMT is patrolling, searching for motorists that may be experiencing trouble. They are prepared to assist motorists and get them safely back on the road.
For emergency assistance call 911
Motorists on the freeway that are involved in a crash, experience a flat tire, mechanical failure, or stalled vehicle in traffic or on the shoulder, should DIAL 911 immediately. They should also remain in the vehicle with their seat belt on until an emergency vehicle arrives to provide assistance.
IMT Services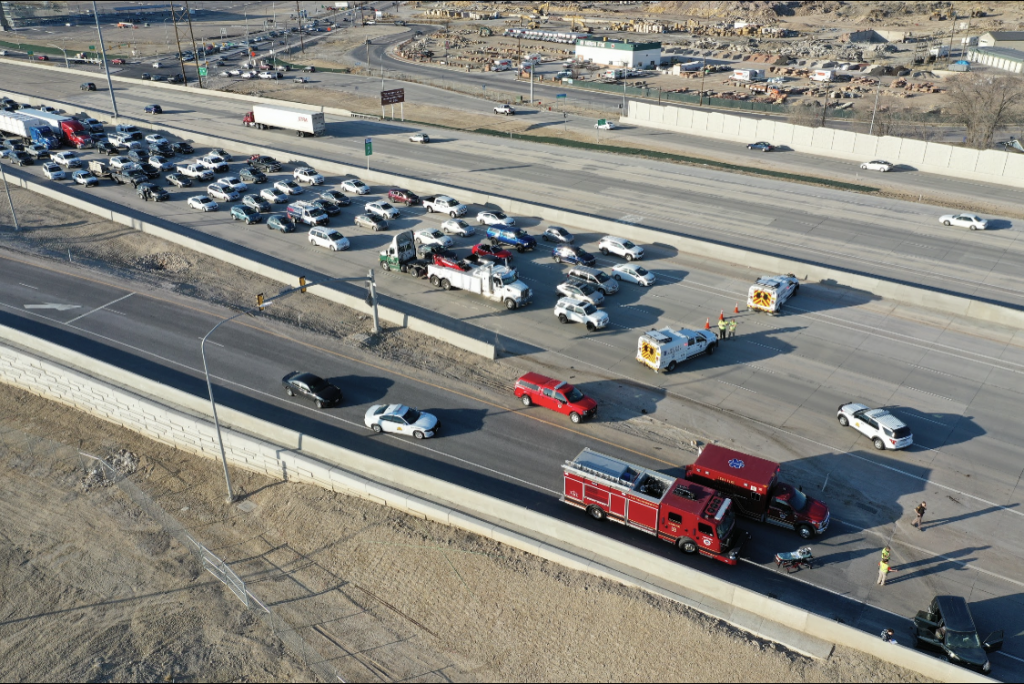 Traffic Incident Management Systems (TIMS)
IMT has partnered with first responder agencies for years. Utilizing the TIMS concept to keep motorists safe by responding to any incident such as a crash or disabled vehicle and restore traffic flow back to normal. IMT's priority is to keep first responders and the public safe.
Traffic Control
Incident Management works alongside the Utah Highway Patrol when there is a crash on the freeway by providing vital traffic control.
Trucks are equipped with bright lights, three foot cones and rooftop message boards to alert oncoming traffic of an incident ahead and to yield accordingly to maximize traffic flow due to the temporary lane closures.
IMT also assist local agencies on surface streets and intersections when major incidents or crashes occur.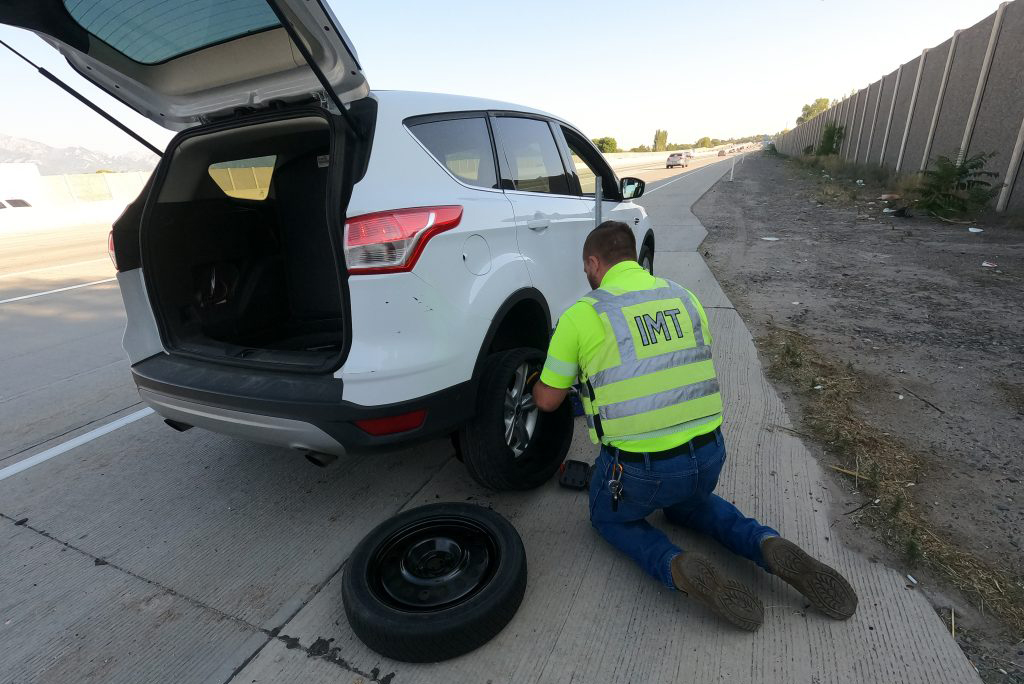 Flat Tire Assistance
Team members are well equipped to aid with changing, or airing, a tire to get motorists back on their way. If a spare tire is unavailable, IMT will make every attempt to get the motorists off the freeway or help arrange for other assistance to ensure they are not stranded.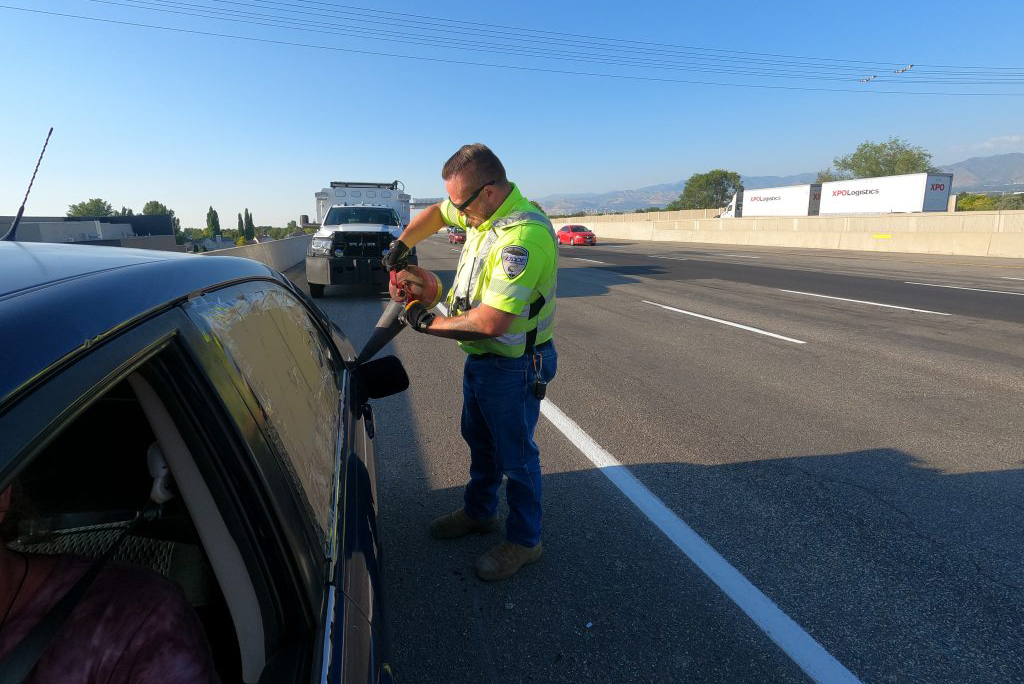 Fuel (Restrictions Apply)
IMT members carry unleaded fuel in the event someone runs out and becomes stranded on the freeway. They will provide enough fuel to allow the vehicle to safely get to the next exit. They do not carry diesel or premium fuel.
It is important for motorists to always double check their fuel gauge prior to entering the freeway to avoid a potentially dangerous situation.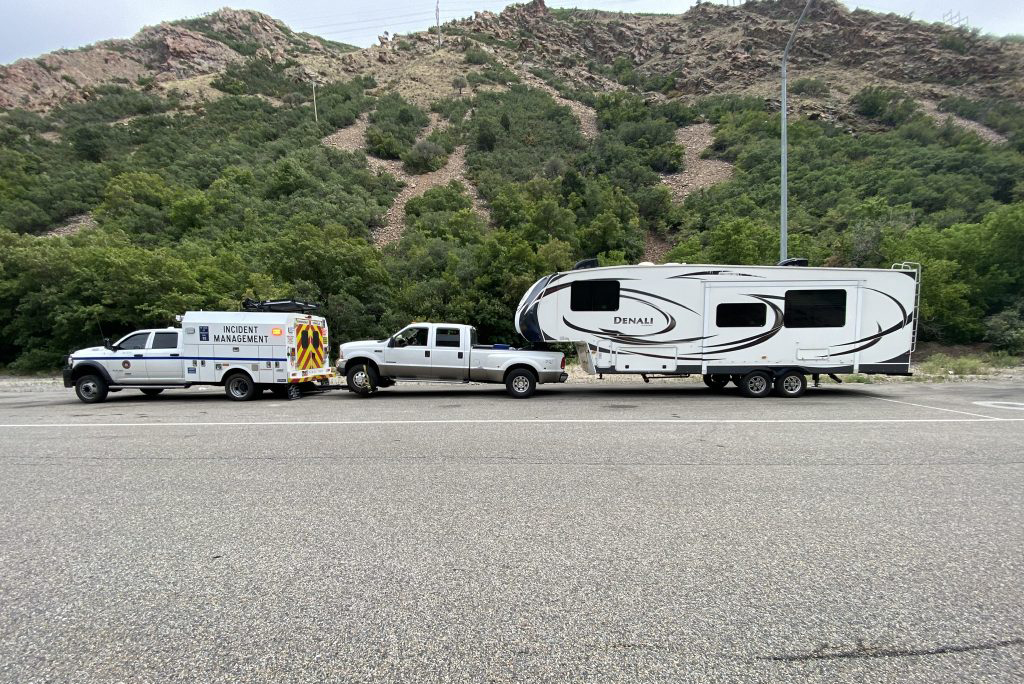 Towing (Restrictions Apply)
If a vehicle breaks down on the freeway, IMT has the capability to assist with this potentially dangerous situation. They are able to tow most vehicles, All wheel drive vehicles are unable to be towed unless dangerous circumstances are present.
IMT trucks are equipped with a wheel lift also known as a "stinger". These are used to move wrecked or disabled vehicles out of the travel lanes, a short distance, to a safer location where a tow service can then recover the vehicle.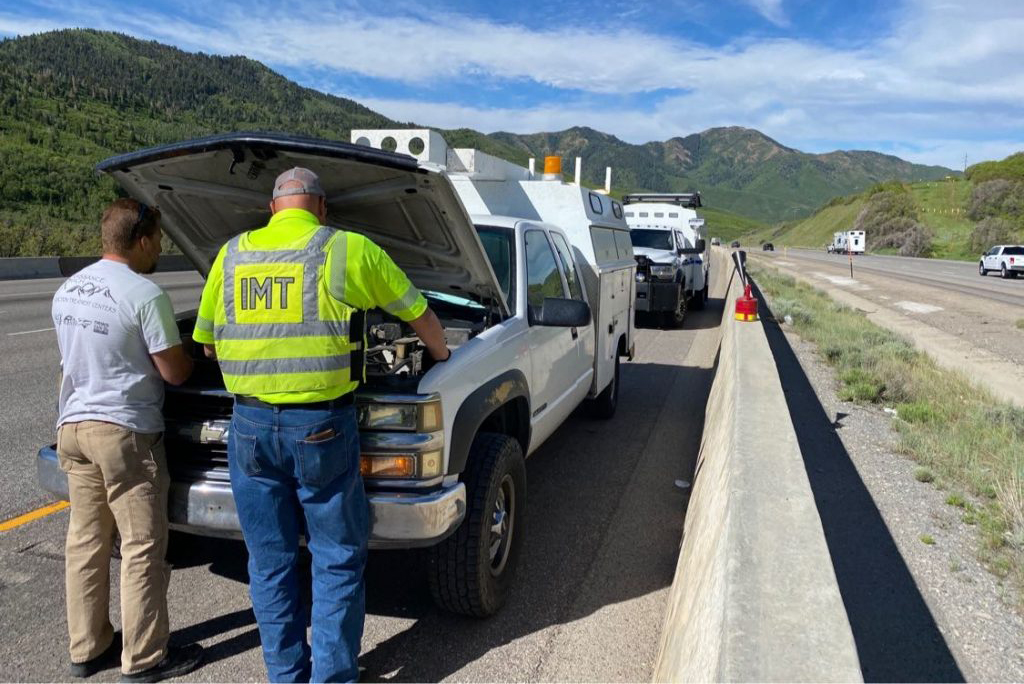 Minor Vehicle Repair
Trucks are equipped with an array of miscellaneous hand tools to help disabled vehicles get going again.
Due to the extreme danger of being outside of a vehicle on the freeway, motorists are strongly discouraged from diagnosing or attempting to work on their vehicle roadside. IMT can help get the vehicle off the freeway to a safer location or make other necessary arrangements.
Incident Management Team Organization Chart (440 KB PDF File)
---
Join the Incident Management Team!
Interested in an exciting and rewarding career with the Utah Department of Transportation's Incident Management Team? Benefits of the job include:
Paid vacation
Paid sick time
401K and retirement
Take home truck
Great equipment
On the job training
Drone program
Click here to check for open positions and to apply. Search for Incident Management Specialist.
A ride-along may be available for anyone considering a career with UDOT's IMT. Please email the team for additional details, UDOTIncidentManagementTeam@utah.gov.